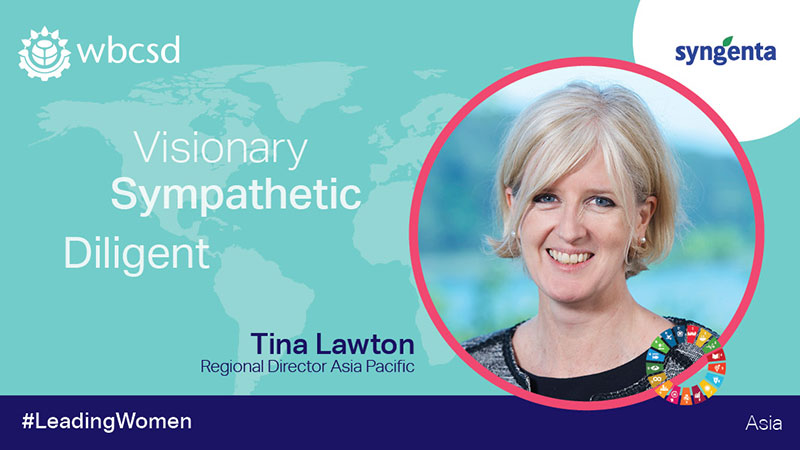 Tina Lawton was appointed to the position of Regional Director APAC for Syngenta in January 2014. She has overall responsibility for ASEAN, Australasia, North East Asia and South Asia. Tina also holds the role of President, CropLife Asia since July 2015.
Tina has been involved in agriculture for her entire career spanning over 25 years and brings a deep understanding of grower needs, commercial strategy and strong track record of business leadership across the Asia Pacific (APAC) region.
She is passionate about making a meaningful and lasting difference to farming communities across APAC. She believes that Syngenta has a huge role to play but that the need and challenge is so big that Syngenta must partner with others and by creating a culture that encourages all employees to experiment and challenge the status quo, to find new and better ways. With this approach, she and her leadership team have been able to build and sustain a market leadership position, establish a strong reputation for Syngenta and earn industry-leading employee engagement scores. She is also a mentor within and beyond the organisation for women in Agriculture.
Prior to her current appointment, she was Global Head of Rice for Syngenta responsible for expanding the range of products and services available to rice growers to help them manage volatility and complexity while increasing crop yields.
Before leading the Rice business, Tina was the Head of Marketing for Syngenta for APAC, where she led the development of the organization's crop protection strategy, including brand and campaign strategies, business development and leading the capability building program for the commercial organisation. She was also Head of Strategy and Marketing in Australia and Japan before taking on her regional leadership role.
Tina has a Masters and BA (Hons) in Pure and Applied Biology from Oxford University.