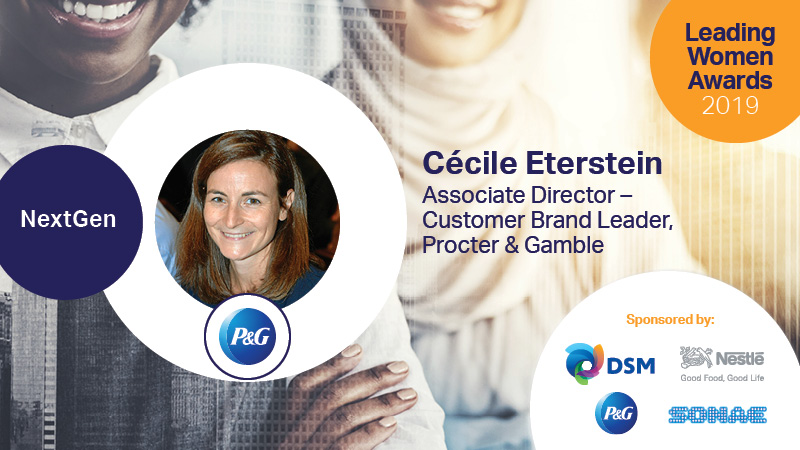 Cécile Eterstein is a Brand Associate Director at Procter & Gamble, leading a Global Customer team with additional responsibility for Beauty Care Commercial Operations in France, Belgium and the Netherlands
Since joining the Company in 2007, Cécile has held several marketing assignments across Grooming and Hair Care categories in France and Geneva.
Cecile has been a key contributor to advancing the Company's sustainability agenda internally and externally. She has been a driving force of the transformation of P&G's collaboration with retailers through sustainability. In the last three years, she has created and brought to life a roadmap of projects that inspire positive impact on the environment and society. Her determination to break down barriers and challenge established processes led to many firsts in the company's sustainability journey.
Cecile has always dedicated time and passion to raise awareness and educate her team on P&G and Customer sustainability goals so that making a positive impact for future generations  permeates all her team's streams of work. This has led to expanding social and environmental sustainability projects to other departments like supply, data analytics and sales.